Your user profile enables you to invite other users to join an account.
Follow the steps below to invite a new user.
1. Click Welcome and select Users in the drop-down menu.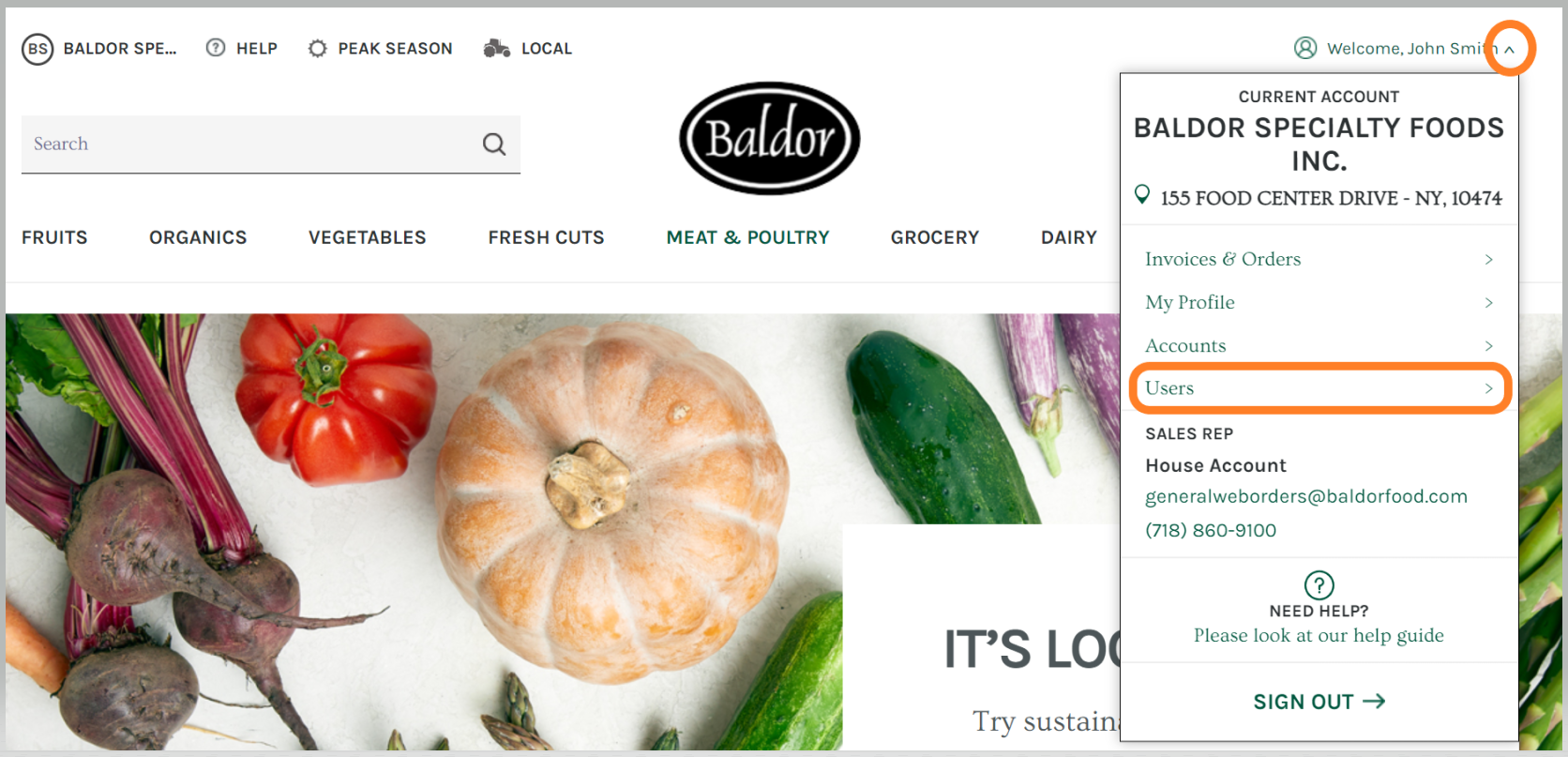 2. Click Invite a New User.

3. Complete the required fields and click Invite. Next, select the account(s) you would like to connect the new user to and click Invite.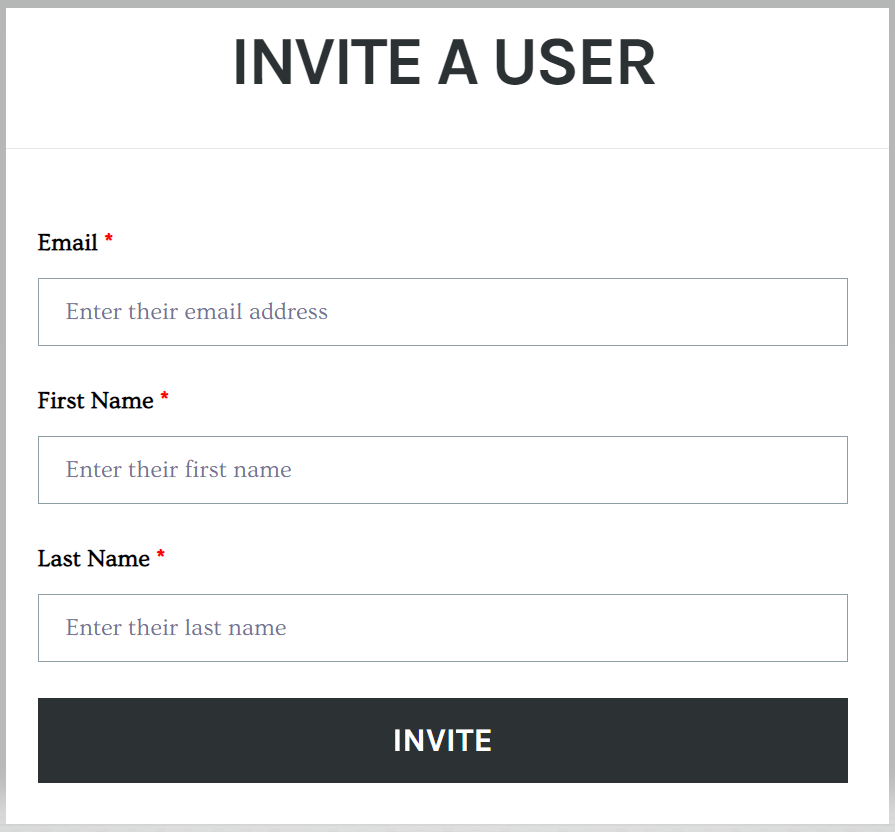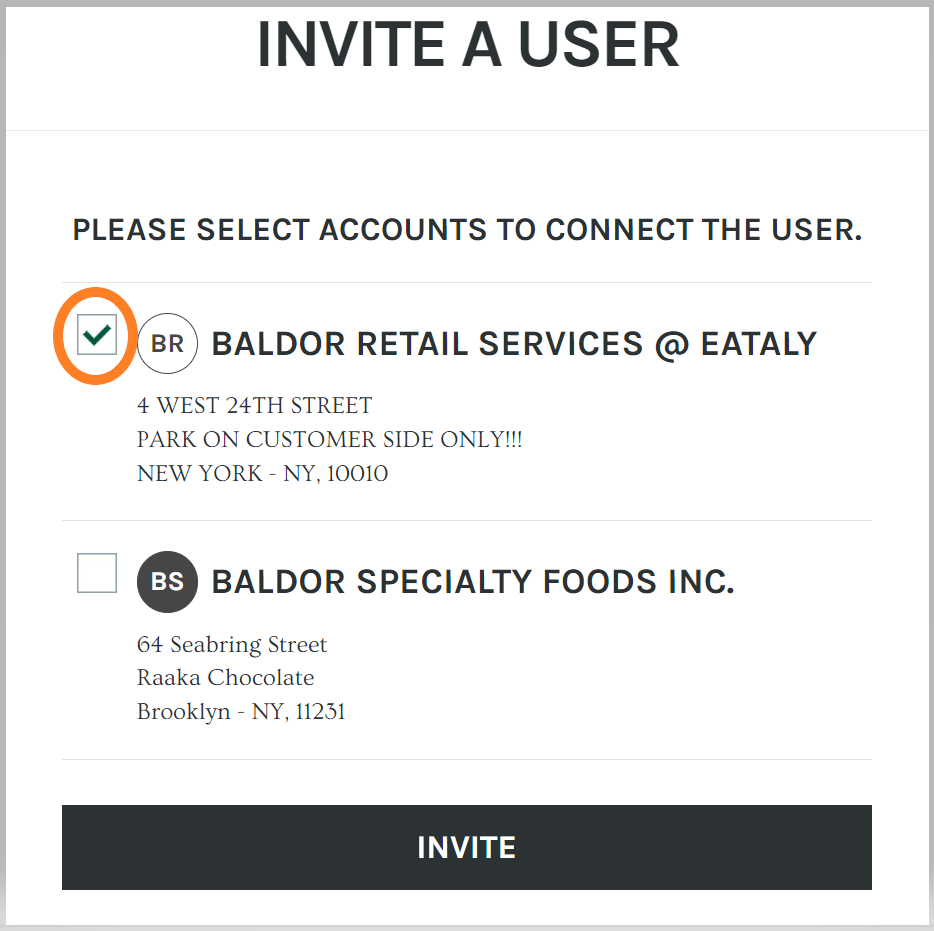 4. The new account user will receive an email invitation titled "Hi! You've Been Added To Another Baldor Account" with the content below.