Customers can view all open and past orders. To view your orders, click Welcome and select Invoices & Orders in the drop-down menu.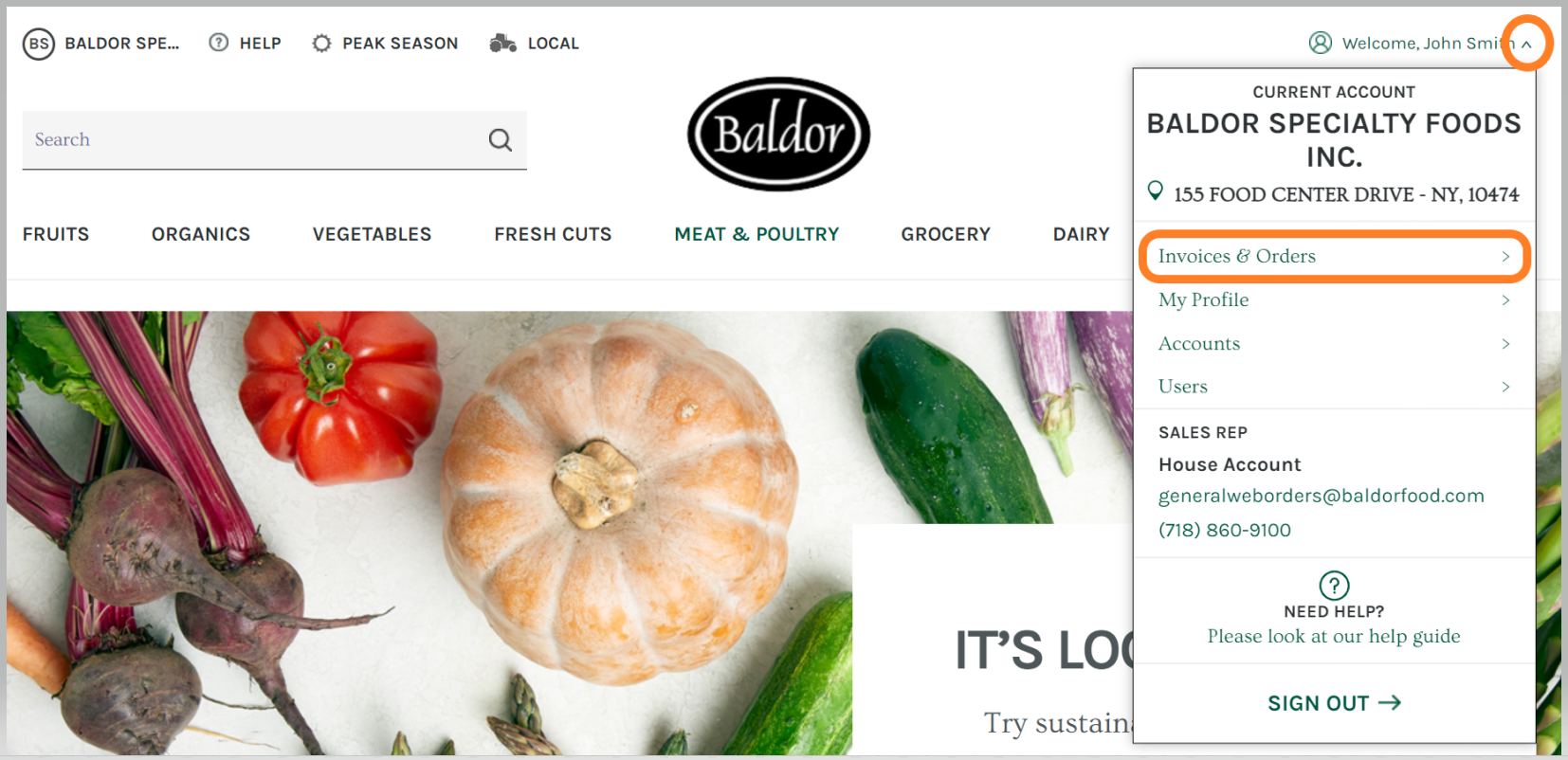 Click View to see the list of items on your order. You may edit orders that are still processing by clicking the Edit feature.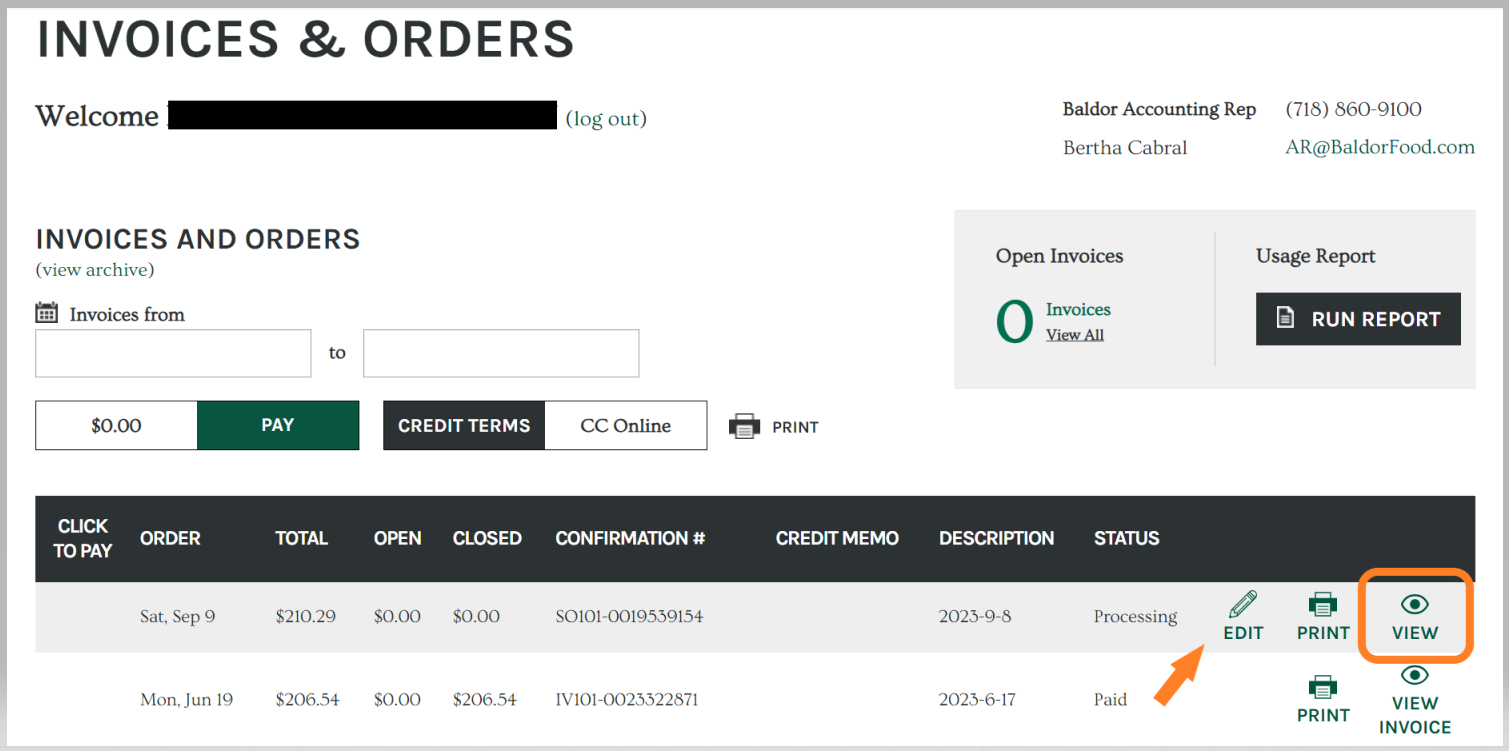 If you still require assistance and would like to speak directly with an agent, please email us here, or call us using the phone numbers listed below. Thank you!
Bronx, NY Headquarters: (718) 860-9100
Boston, MA Warehouse: (617) 889-0047
Philadelphia, PA Warehouse: (267) 921-0300
Washington D.C. Warehouse: (443) 733-3400