To view your Home Delivery orders, select Invoices & Orders from the Welcome drop-down menu on the upper right-hand corner of your online user profile.
Here you'll have access to all previous and existing orders that have been submitted. Click on View to see the list of items in your order.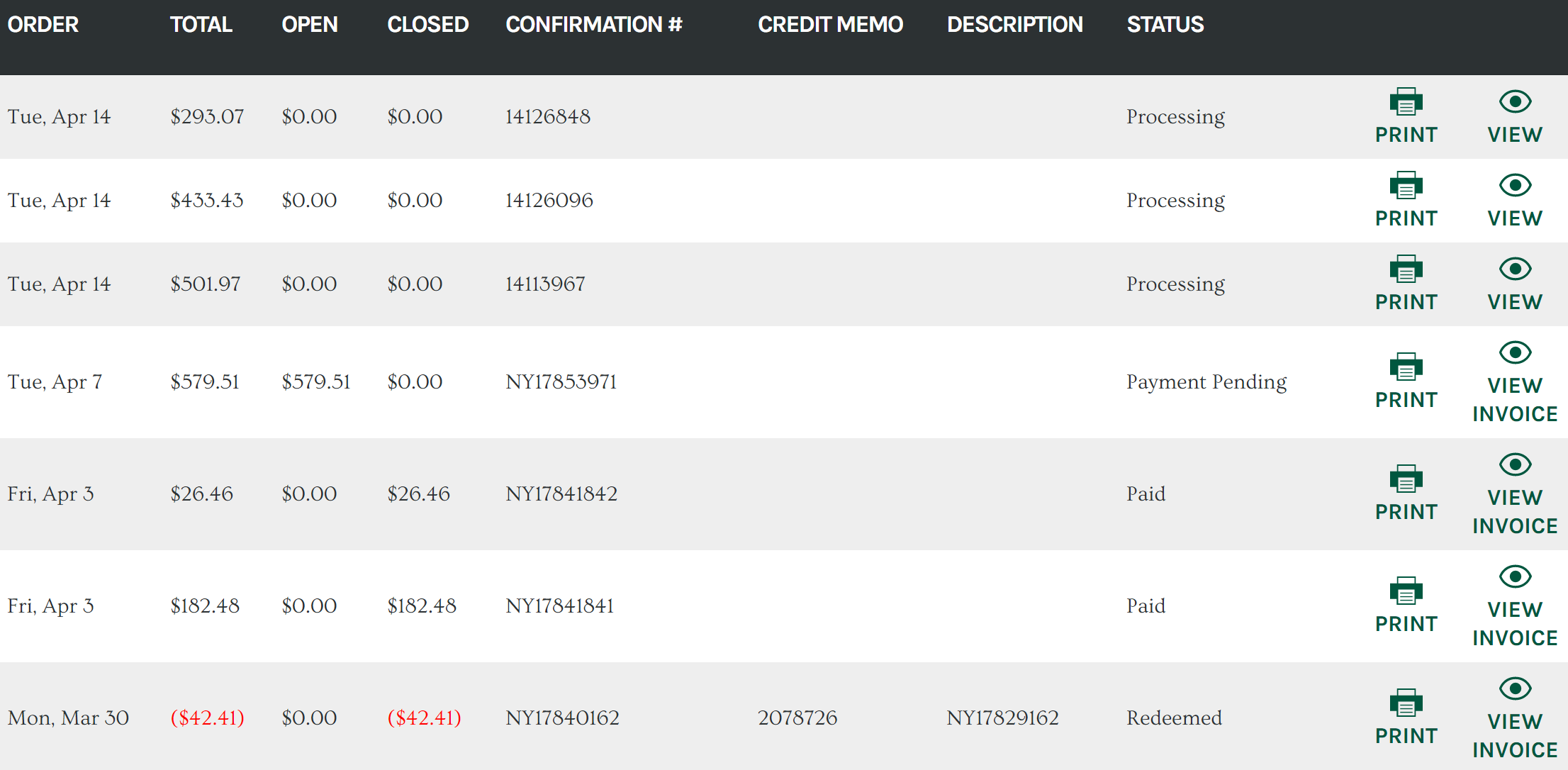 If you've saved your order but have not submitted it yet, you can always go back to your cart and edit your order.