You can create a "wish list" by creating a menu. This feature will enable you to create multiple menus, each with a name of your preference.
Please follow the steps below to create your Wish List:
1. Click SmartShop.
2. Select Menus followed by + button, this will prompt you to type in a name for your menu (i.e., Sharon's Wish List, Cheese Wish List).
3. Click Edit/Shop to add items to your newly created menu.
4. Search item in search bar and click magnifying glass, this will trigger a drop-down list with item options.
5. Click + Menu to the right of the item you would like to add to your menu and click Add to [menu name].
6. You may also add to your menu as you browse the website outside of SmartShop.
Note: When you're ready to submit your order please remember to add items from your menu into your cart and adjust quantities accordingly.
1.

2.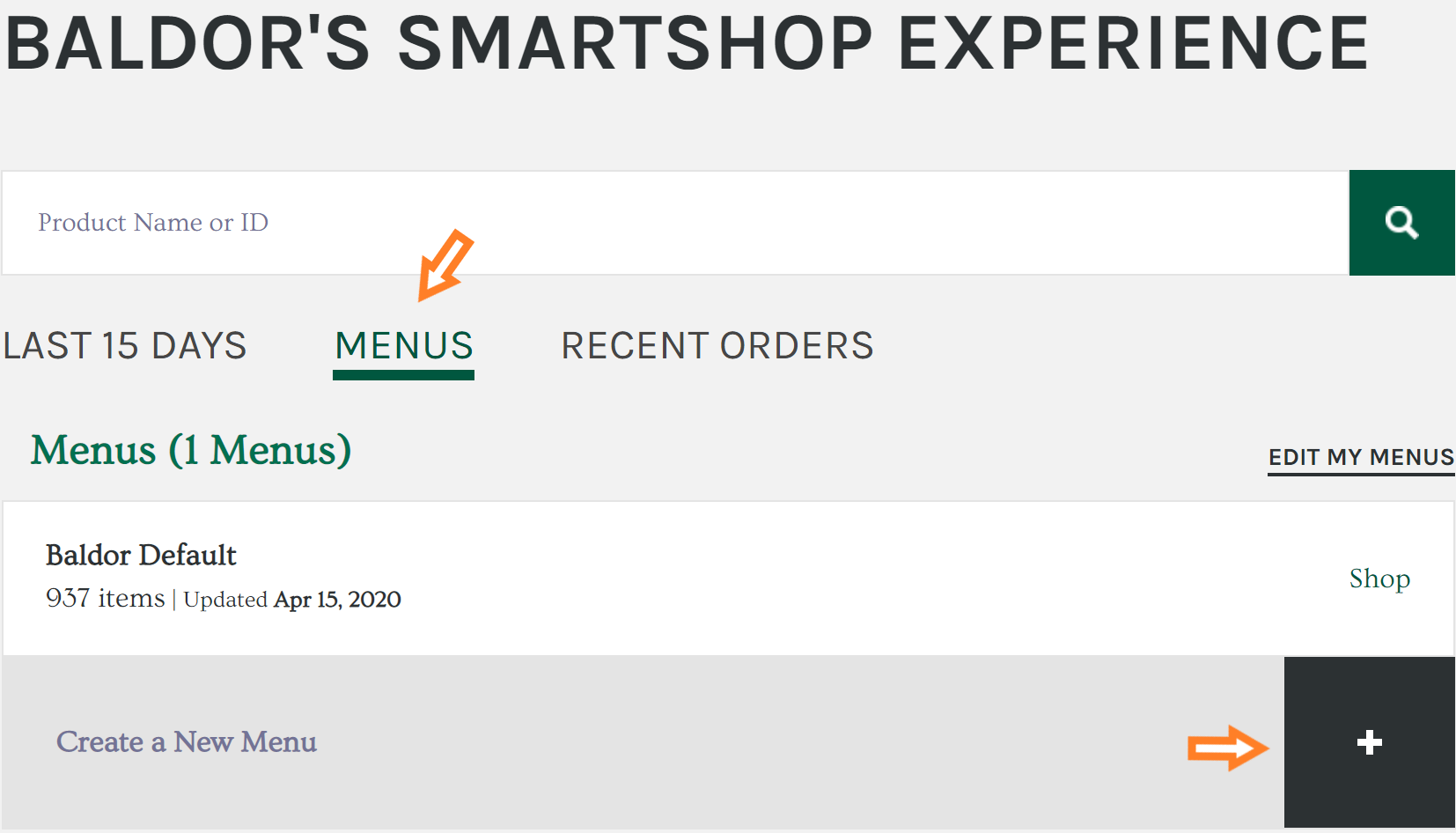 3.

4.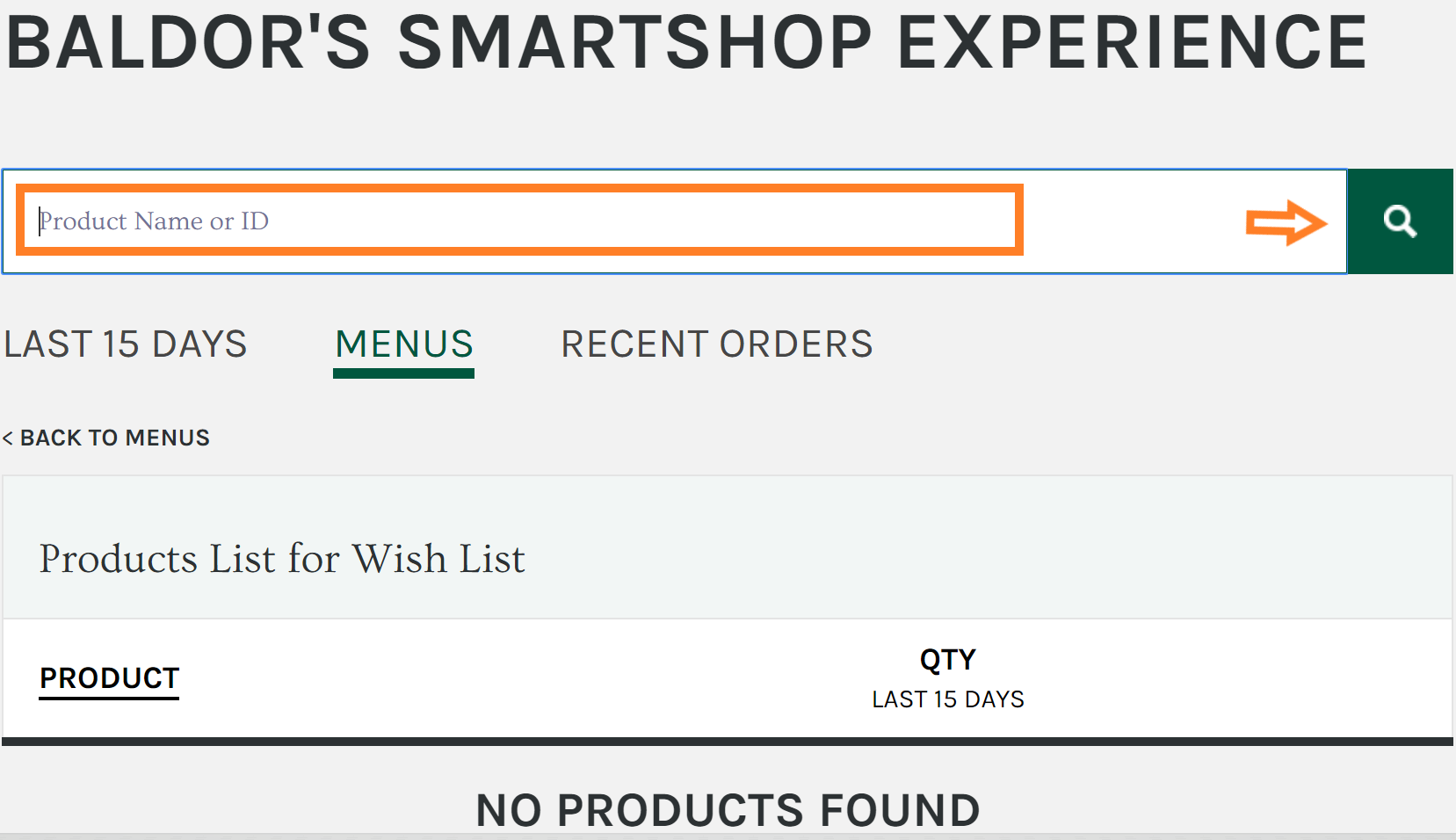 5.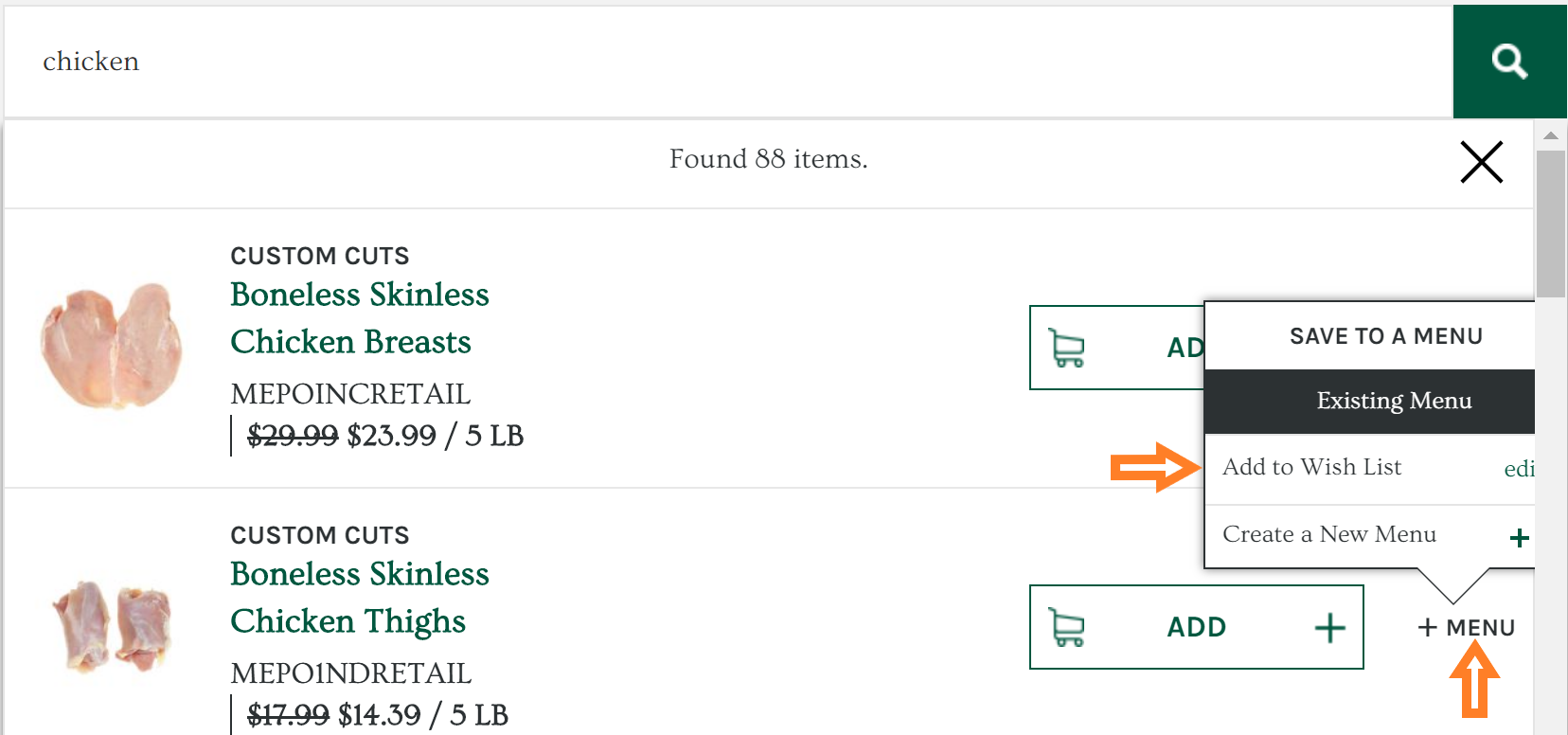 6.

*SmartShop can also be found as indicated below: