On our website, you have the ability to create a "menu", or a custom list of items that you want saved on a list.
This menu allows you to add items from it directly to your cart, without having to search each item on our website.
All relevant item information is displayed on the menu such as price, pack size, recently ordered quantity information and more.
Follow the steps below to create a menu.
1. Click SmartShop.
2. Click Menus, enter the name of your menu (i.e., Bar Menu, John's Menu), and click + or hit Enter.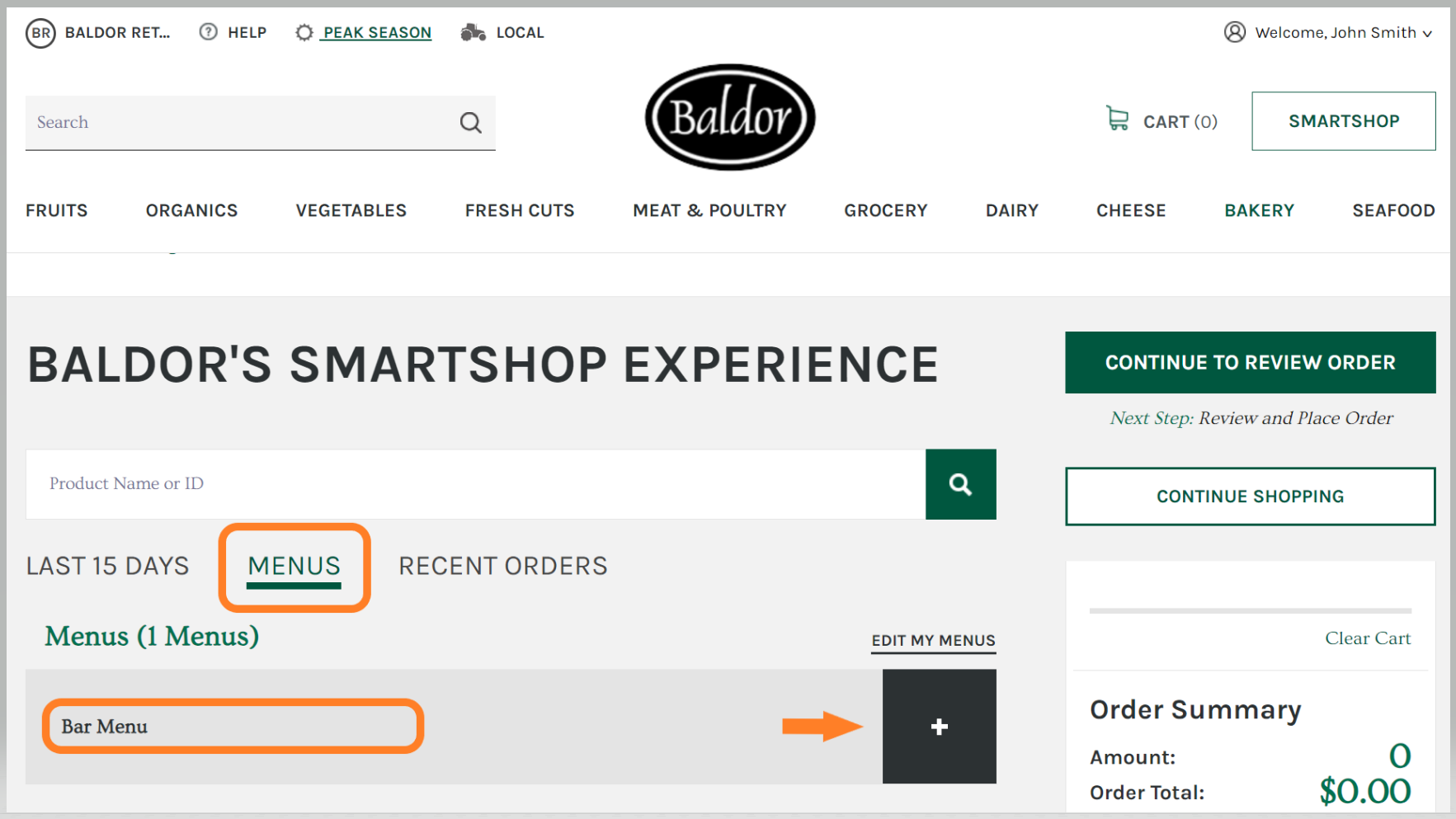 3. Click Edit/Shop to add items to your newly created menu.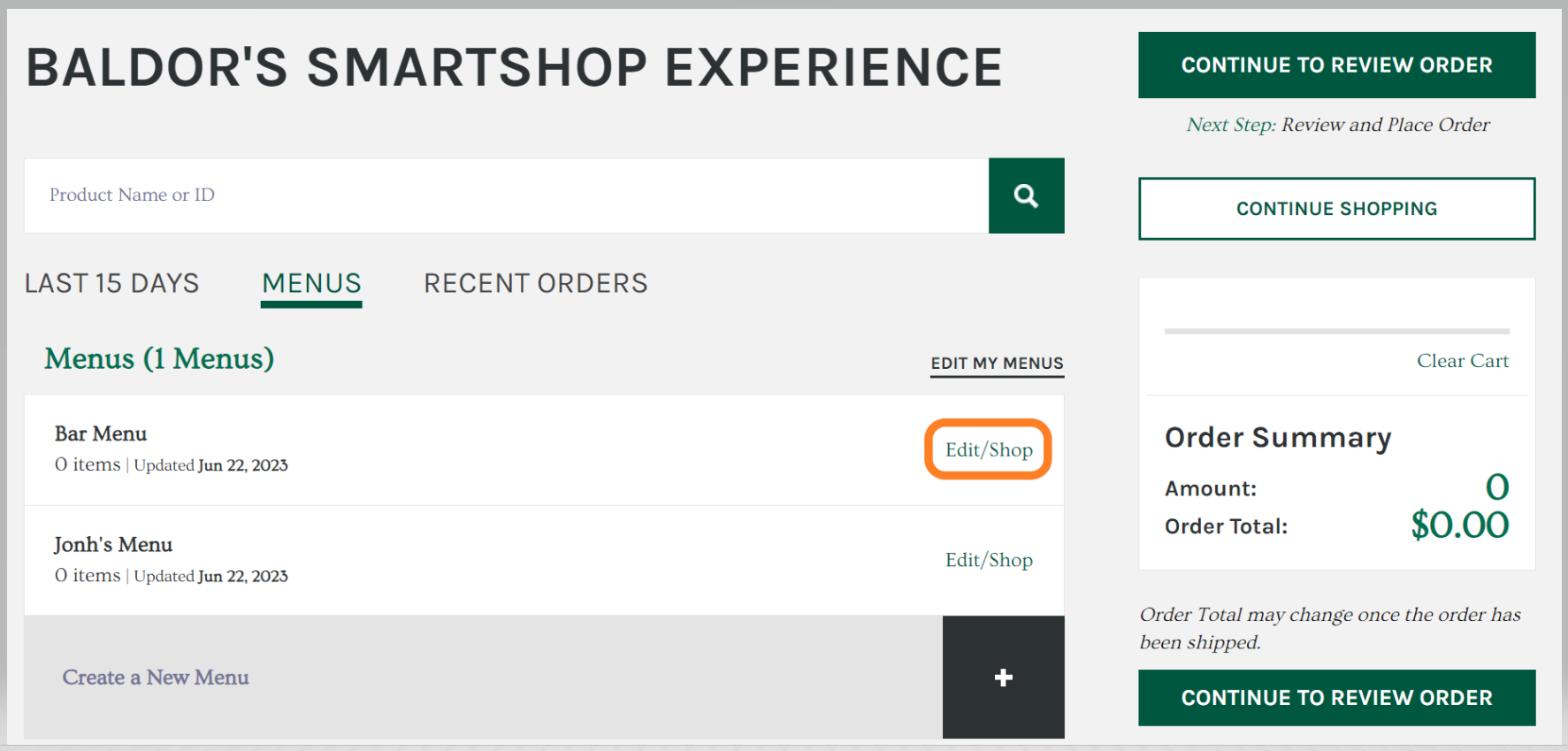 4. Search for an item in the search field and click the magnifying glass or hit Enter. In the drop-down list with item options, click +Menu to the right of the item you would like to add to your menu and click Add to [menu name].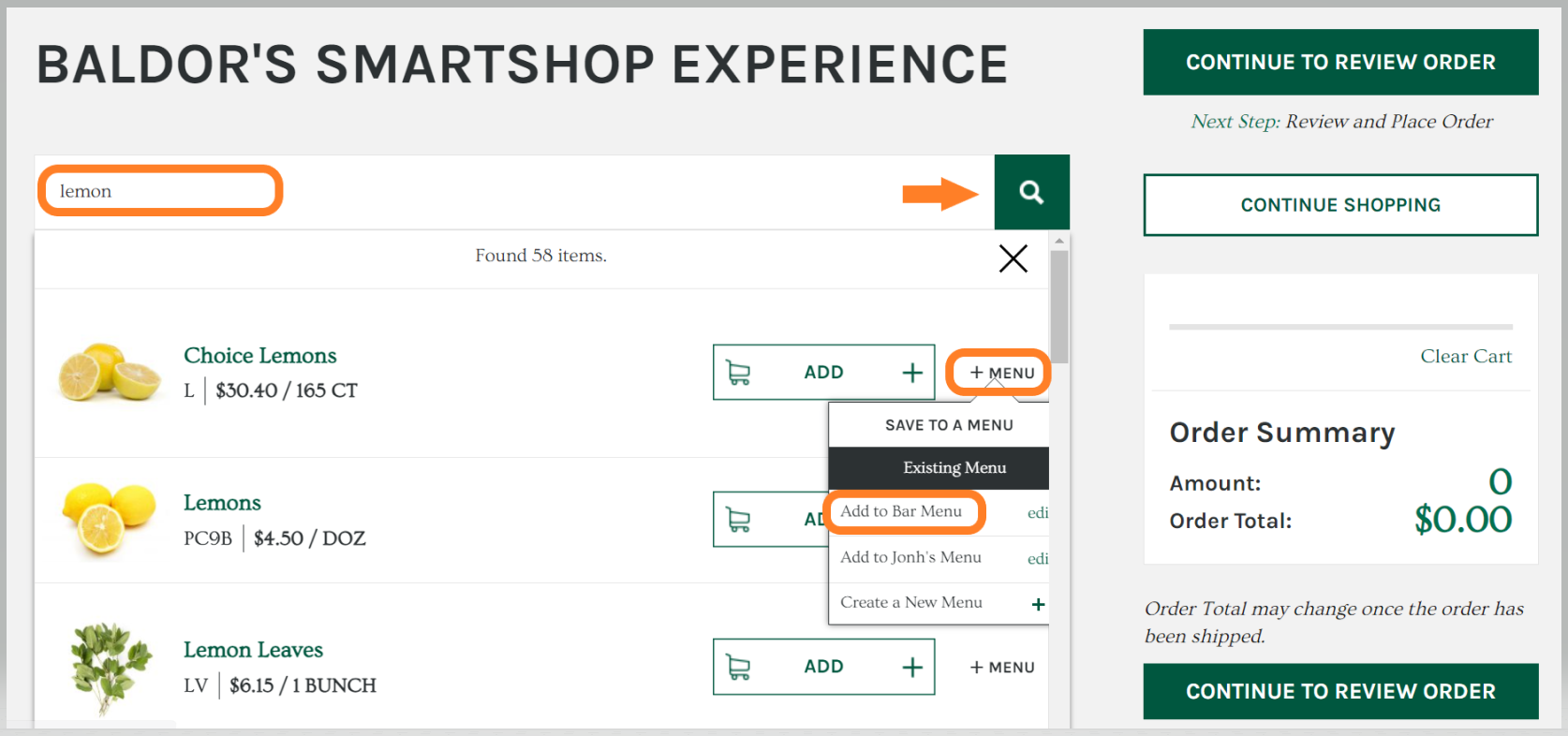 5. You may continue to add to your menu as you browse the website outside of SmartShop.