In your online account, you have the ability to subscribe to confirmation emails related to your orders, as well as Baldor news and update emails. You may change these settings at any time.
Follow the steps below to receive alerts and notifications from Baldor.
1. Click Welcome and select My Profile in the drop-down menu.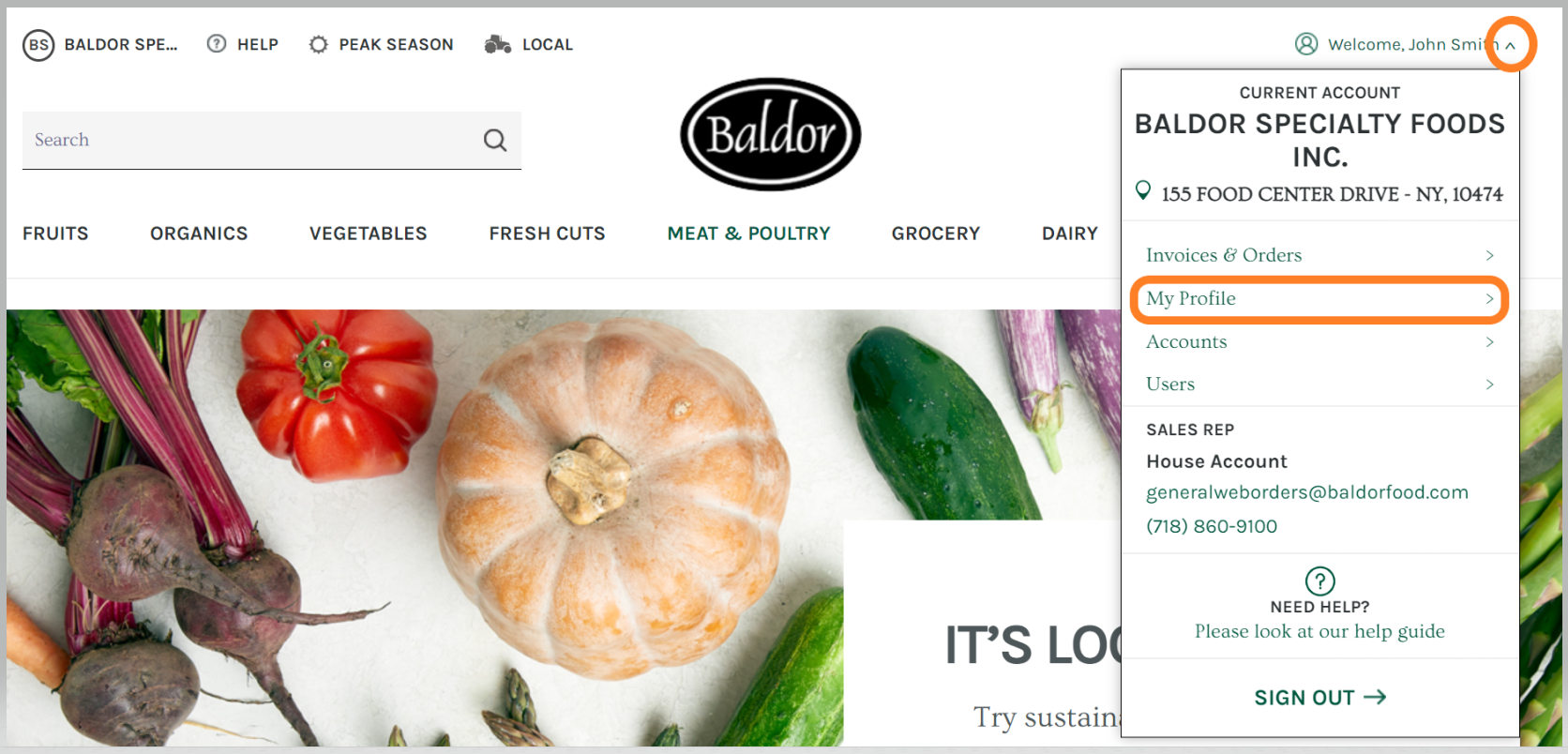 2. Scroll down to Alerts & Notification Emails and click the toggle button to activate each confirmation email you may find helpful. Additional communication from Baldor can be selected in the News & Update Emails section.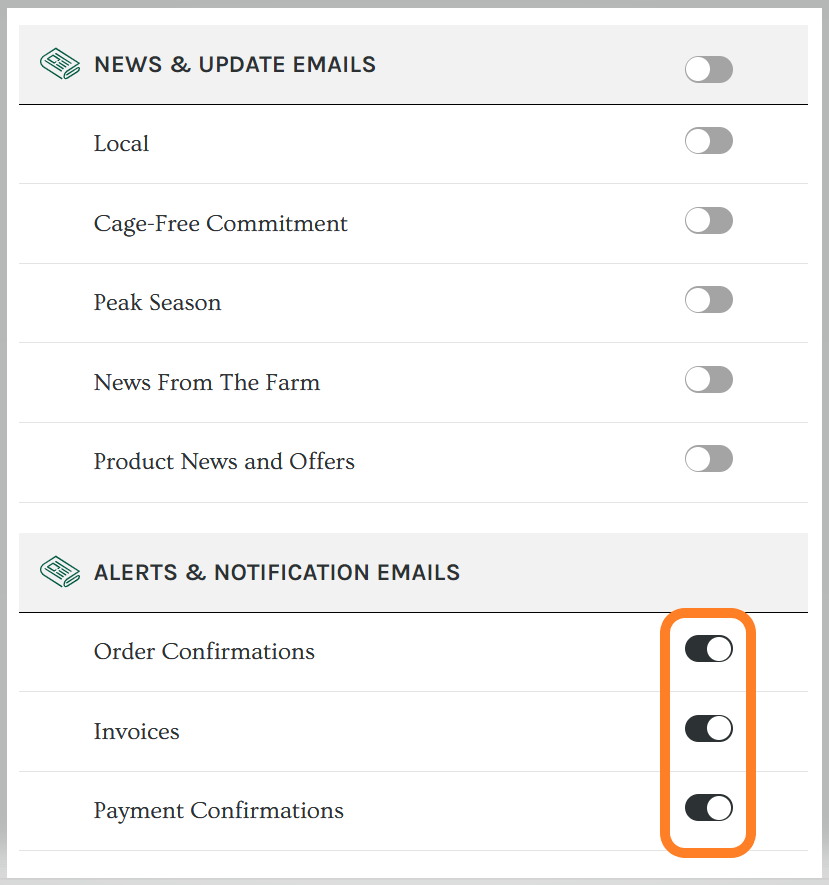 3. You will receive an email confirmation titled "Baldor Site Profiles Subscriptions: Please Confirm Subscription" with the content below.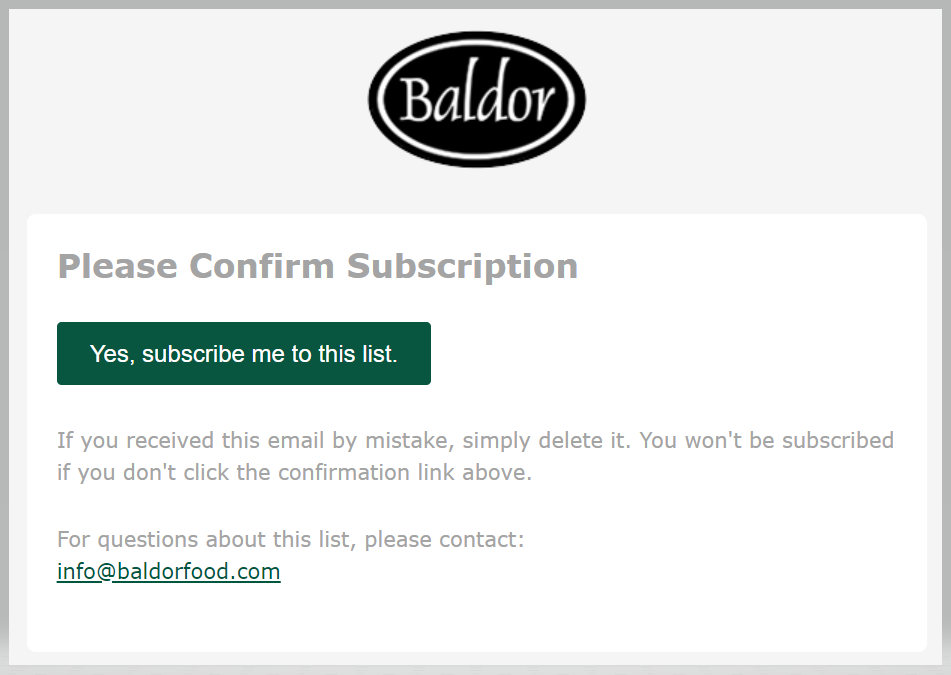 * In the event that you do not receive confirmation emails, please check your Junk/Spam box and add any emails from domain
baldorfood.com
as an allowed/safe email address. Please refer to
this article
as a guide to update your allowed/safe email list in Gmail, Outlook, or Yahoo.
For further assistance, please send us a support ticket
here
or contact our office locations listed below.
If you still require assistance and would like to speak directly with an agent, please email us here, or call us using the phone numbers listed below. Thank you!
Bronx, NY Headquarters: (718) 860-9100
Boston, MA Warehouse: (617) 889-0047
Philadelphia, PA Warehouse: (267) 921-0300
Washington D.C. Warehouse: (443) 733-3400