Please follow the steps below to receive automated emails from Baldor.
1. Select My Profile from the Welcome drop-down menu
2. Add or edit email address under Email Address section
3. Scroll down to select any number of Email Subscriptions you may find helpful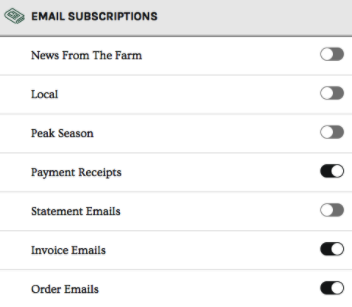 In the event that you do not receive the selected subscription emails, please check for any potential email blocks in your email provider.
1. Search for an email from shipment@baldorfood.com. This is the address that statement, invoice, and order confirmation emails will come from.
2. Check your Junk\Spam box.
3. Add shipment@baldorfood.com and any other @baldorfood.com email address as an allowed/safe email address (please use this article as a guide to update your allowed email list in Gmail, Outlook, or Yahoo).