Baldorfood.com provides customers with access to remove or edit existing credit card information or add new credit card information.
Please follow the steps below to access your account credit card.
1. Click on Welcome in the upper right-hand corner.
2. Click on Accounts in the drop-down menu.

3. Select the account you wish to update.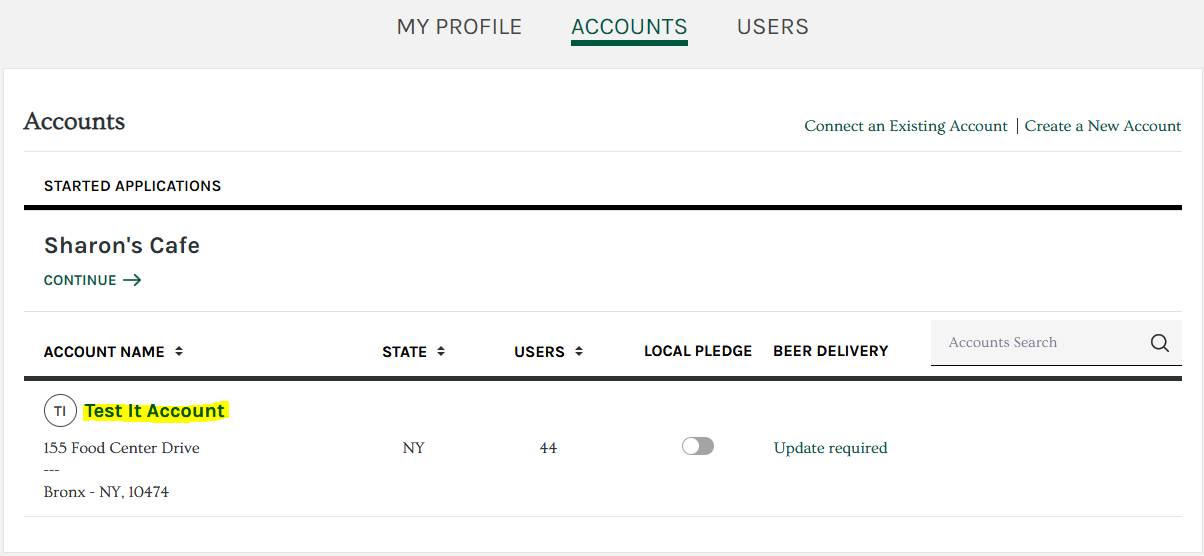 4. Click on Billing.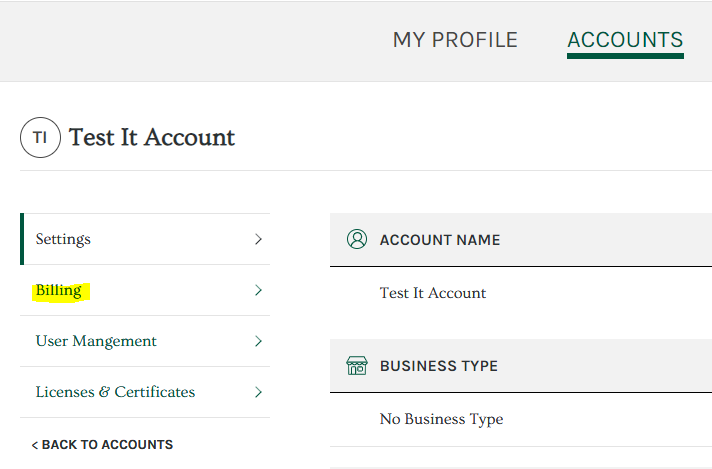 5. Hover over the existing credit card to remove or edit the information. Click on +Add to add a new credit card.