Product landing pages include item codes, pricing, pack sizes, farm/vendor information, and country of origin details.
The Baldor Resource Center also includes helpful information such as seasonal planners and vendor/product highlight sheets. To help you search, you may enter the product description in the search field and/or filter by category.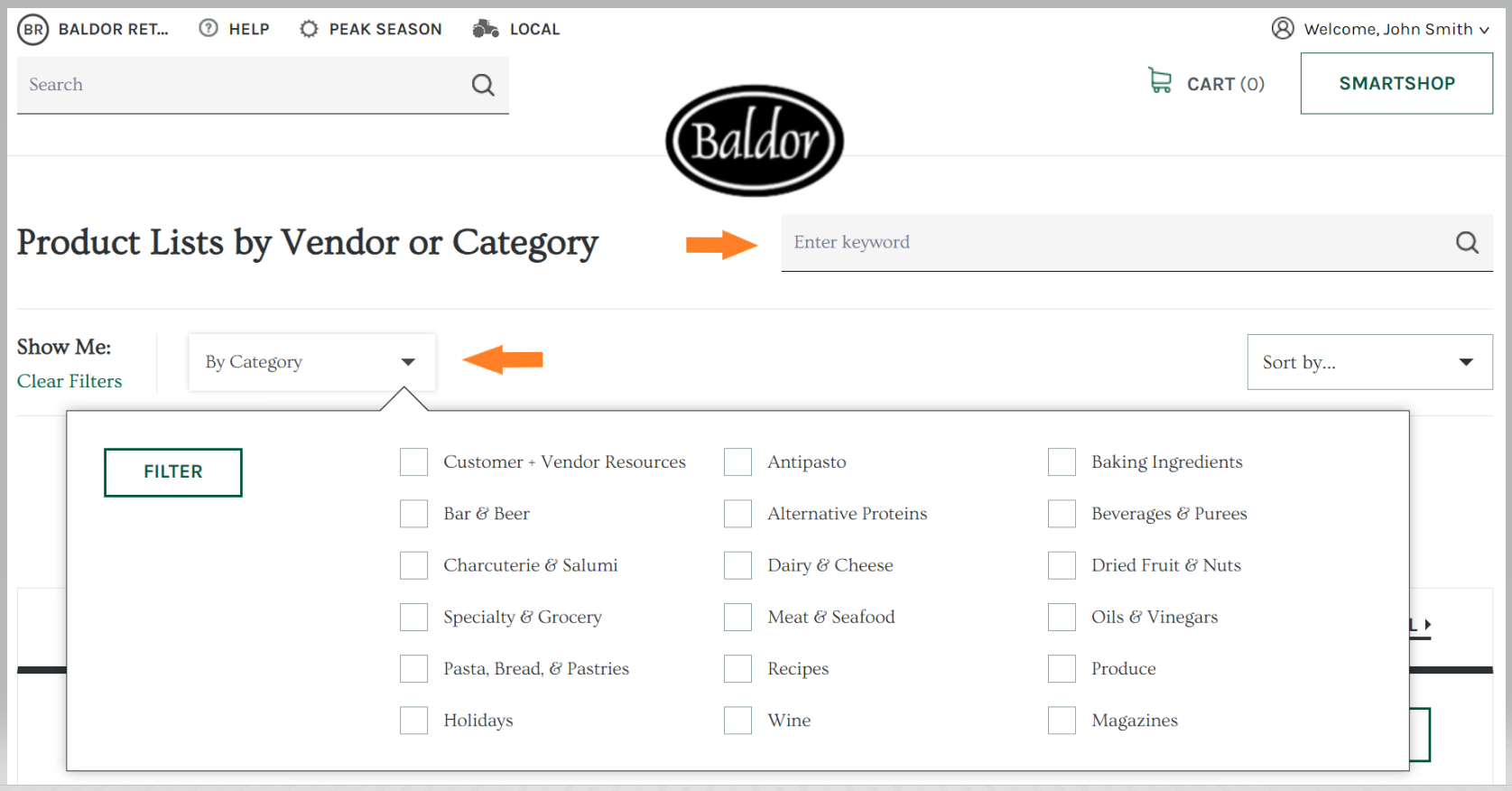 If you still require assistance and would like to speak directly with an agent, please email us here, or call us using the phone numbers listed below. Thank you!
Bronx, NY Headquarters: (718) 860-9100
Boston, MA Warehouse: (617) 889-0047
Philadelphia, PA Warehouse: (267) 921-0300
Washington D.C. Warehouse: (443) 733-3400